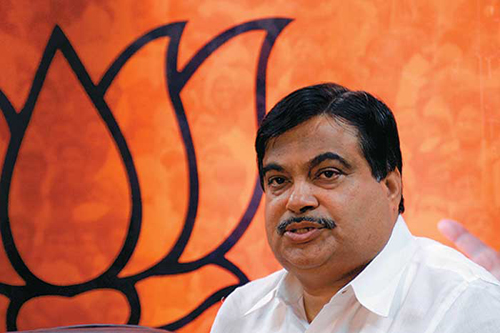 NEW DELHI: BJP president Nitin Gadkari on Sunday said he has been authorised by the party top brass to discuss the crisis in Karnataka with chief minister B S Yeddyurappa and take a decision on the issue of his continuance in office.
"The senior leaders have expressed their views in today's meeting and then authorised me to take a decision on Karnataka. But I will discuss the issue again with Yeddyurappa before taking a decision," Gadkari said.
Yeddyurappa has been summoned and will meet Gadkari on Sunday evening.
The BJP president and senior leader L K Advani reached the capital especially to meet and deliberate on the crisis in Karnataka where Yeddyurappa is facing charges of nepotism and favouritism in land allotments to his sons.
Party sources said the general opinion in the top brass seems to be that Yeddyurappa should be replaced as his continuance in office is taking the sting out of the BJP attack on the UPA government on corruption in 2G spectrum, Adarsh Housing Society and Commonwealth Games.
However, Yeddyurappa appears defiant which is making things difficult for the party high command.
"In the evening, I will go to Delhi to meet our party members and give all details about Karnataka affairs. 110-120 MLAs are with me, not 10 or 20 or 40 people. Nobody is going to Delhi, just myself," Yeddyurappa had said in Bangalore earlier in the day.
Yeddyurappa made the remarks after holding confabulations with his loyalists including some ministers, at his official residence where they pledged their support to him and urged him to oppose any move to replace him.
Central leaders are worried that forcing Yeddyurappa to quit may lead to rebellion which may destabilise the government.
"One option being explored is replacing Yeddyurappa with a leader of his choice," a senior leader said.
Senior party leaders L K Advani,
Sushma Swaraj
, Arun Jaitely and
Rajnath Singh
were present at the meeting Sunday morning at Gadkari's residence.
Yeddyurappa and the Karnataka core committee had met Gadkari, Jaitley and Ananth Kumar on Friday night and briefed them on the issue.