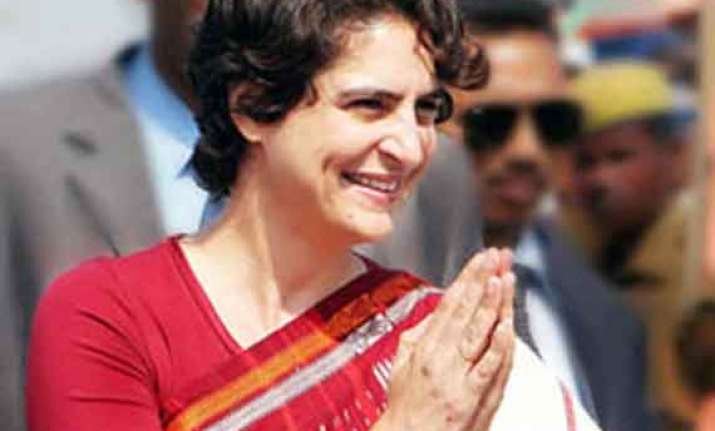 New Delhi/Rae Bareli: The verbal spat between the Congress and the BJP grew more strident Sunday with the BJP's allegations of "corruption under patronage" in land deals of Congress chief Sonia Gandhi's son-in-law Robert Vadra evoked a spirited response from his wife Priyanka Gandhi, who accused the party of "running like bewildered rats".
Priyanka Gandhi's forceful counter-offensive in which she also spoke about not being intimidated by BJP's attacks and "lies" and her determination to continue speaking against its "destructive" politics spurred similar reactions from Congress spokespersons who dismissed allegations against Vadra.
Bharatiya Janata Party leader Ravi Shankar Prasad launched one of his party's fiercest attacks on the Gandhi family, accusing Vadra of making "unscrupulous" land deals and seeking answers from Sonia Gandhi and her son Rahul Gandhi on the issue.
Prasad told a press conference in New Delhi that the Gandhis should explain the "Robert Vadra model of development" when "there is so much unemployment and economy was down".
"It is a text book case of corruption, crony capitalism under patronage," he said.