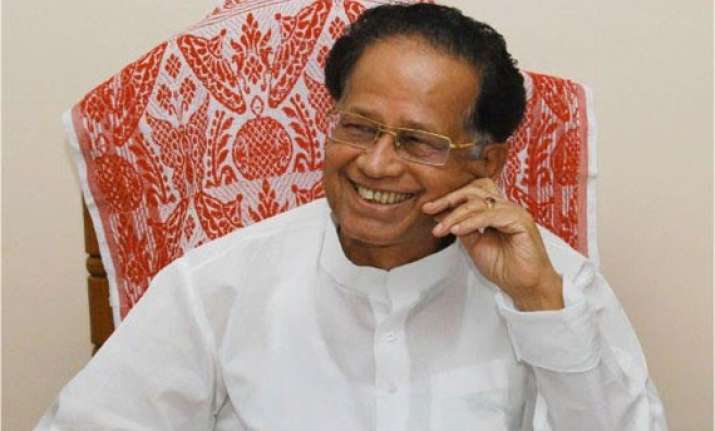 Guwahati: The Congress today slammed opposition BJP and AIUDF "of forming an unholy alliance" to defeat a ruling party candidate in the upcoming Rajya Sabha election this week.
The party also claimed that the "result" of the election will be known tomorrow after the meetings of MLAs of respective parties as "some members from some parties are likely to abstain".
"For capturing power, BJP has started all kind of politicking. They have formed an unholy alliance with AIUDF for the Rajya Sabha poll. (Though) Both parties talk against each other in public, they have a secret understanding," Assam Chief Minister Tarun Gogoi told reporters here.
Because of this 'alliance', the Congress has got a golden opportunity to expose both parties during Lok Sabha polls, he added.
For the three seats in Rajya Sabha from Assam that will become vacant in April, Congress has fielded sitting Rajya Sabha member Bhubaneshwar Kalita and Lok Sabha member from Sultanpur in Uttar Pradesh Sanjay Sinh, while the party's ally in the state BPF's Biswajit Daimary has filed nomination for the Upper House.
Opposition parties BJP, AGP and AIUDF are jointly supporting the independent candidate Haidar Hussain.
Talking about the poll, Assam Education, Health and Family Welfare Minister Himanta Biswa Sarma said, "BJP, AGP and AIUDF have jointly put up a candidate at the cost of ideology. They have compromised on ideology."
Stating that Congress will not engage itself in any kind of "influencing tactics" or "horse trading" to secure MLAs' support for the election, he said the outcome will virtually be out by tomorrow evening.