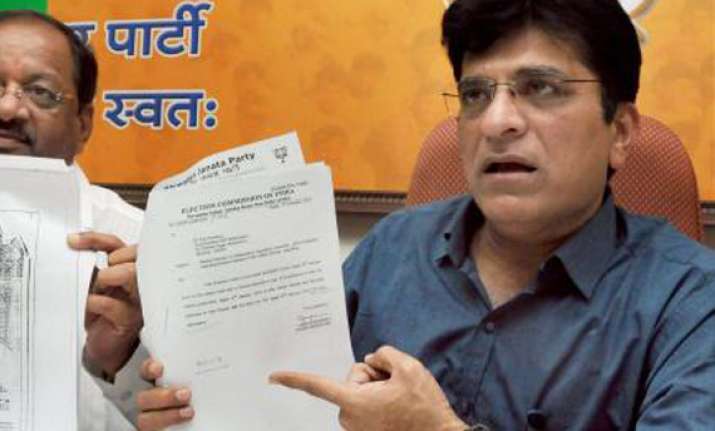 Ghaziabad, Feb 20: The BJP today accused Uttar Pradesh Chief Minister Mayawati of swindling funds worth over Rs 10,000 crore with the connivance of the UPA government at the Centre.

Talking to reporters here, BJP general secretary Kirit Somiya said it was really strange the UPA government did not initiate any action against the BSP leader.

He said "the situation will worsen if the BSP comes back to power in UP. Mayawati will continue with her loot till she becomes the richest woman in the globe."

Addressing an election rally in Hapur, BSP leader and Minister Nasimuddin Siddiqui accused both the Congress and the SP of misleading voters in the name of development.

Taking potshots at Rahul Gandhi for his act of tearing papers, he said after the election results, "he will tear his clothes".

BJP Traders Cell head Banwari Lal, at a poll rally, accused Mayawati of imposing unnecessary levies and taxes on traders.

Yesterday, Congress leader and former Union Minister Buta Singh addressed a rally in Saithali village here.

He appealed to voters to support a Congress-RLD government for taking the state on road to development.

He parried questions on the possibility of President's rule in the state in case of a hung Assembly.