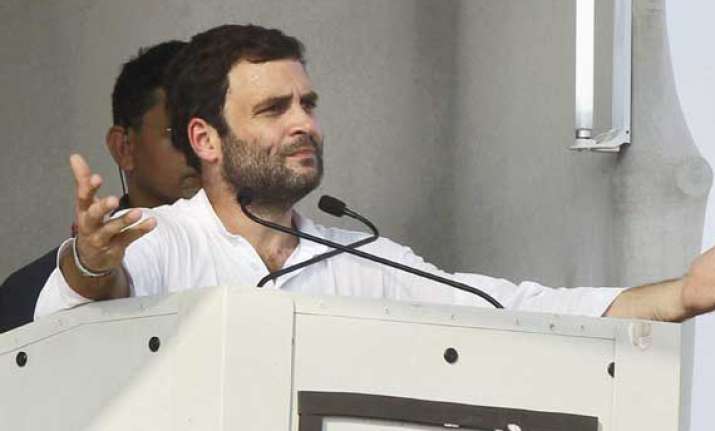 Bhubaneswar: Congress vice president Rahul Gandhi Monday accused Odisha's ruling Biju Janata Dal (BJD) of benefiting a few industries and sacrificing the interests of the common people.
Addressing an election rally in Jagatsinghpur, about 80 km from here, Gandhi said his party is in favour of development and factories and industries but the benefits must not go to selected people.
"The thinking of ruling BJD is that Odisha's wealth should go to selected people, and should not reach the poor," he said.
"They (BJD) want three-four selected industrialists to take away the entire wealth of Odisha," the Congress leader said without naming any industrialist.