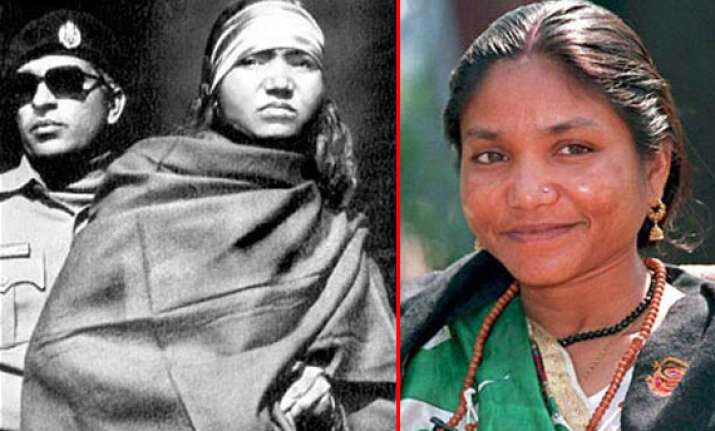 New Delhi: Phoolan Devi, the dacoit-turned-politician popularly known as Bandit Queen, struck terror in the hearts of people living in central Uttar Pradesh and neighbouring Madhya Pradesh when her gang brutally massacred 22 upper caste men in Behmai, UP.
Phoolan herself went through a hellish life in which she was raped and forced into dacoit gangs. She decided to surrender and live a peaceful life.  She contested the Lok Sabha elections from UP on a Samajwadi Party ticket, and won. But  the Lok Sabha member was killed right out of her official bungalow in the heart of Delhi, a stone's throw from Parliament.
Phoolan Devi was born on August 10, 1963. Let's have a look at some of the very interesting pictures from her life as a dacoit as well as a politician.