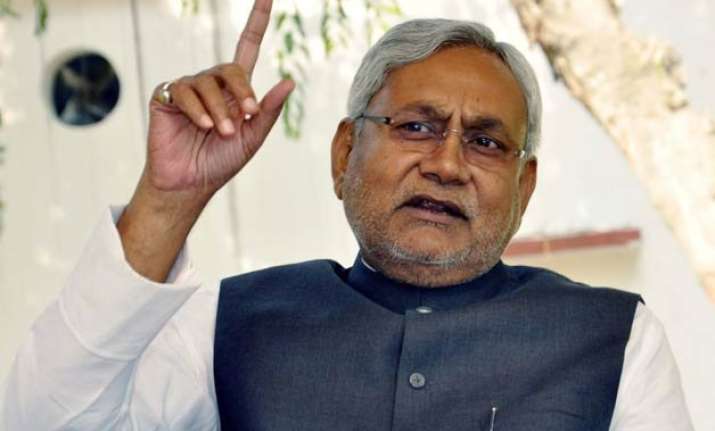 New Delhi: Bihar Chief Minister Nitish Kumar today accused the Bharatiya Janata Party (BJP) of importing beef controversy in Bihar to polarise voters just ahead of the Assembly polls.
He also challenged his arch rival Prime Minister Narendra Modi for a debate on the issues related to Bihar.
He said that ruling coalition at the Centre has no agenda and thus is it relying only on one agenda to divide the society.
"The beef controversy is a non-issue for us. It will not become an issue in Bihar. They (BJP) want to import the issue from Uttar Pradesh as they have no agenda. Anyone can see how this was made an issue in UP, it was match-fixing. They are making every effort to exploit it in Bihar, to polarize voters on communal lines," he said.
The killing of 50-year-old man in Dadri over rumours of beef has triggered a debate over slaughter of cow in the Hindu dominated country.
On joining hands with Lalu Prasad Yadav he said, "The entire country is watching the Bihar polls. If those who condemn the BJP's politics don't get together and fight, then the people of the country will not like it. This fight is not just about Bihar. And that is why we joined hands."
Kumar is the face of the 'grand alliance' that comprises JD(U), RJD and Congress.
Bihar will have five-phase assembly elections between October 12 and November 5 and counting of votes will take place on November 8.