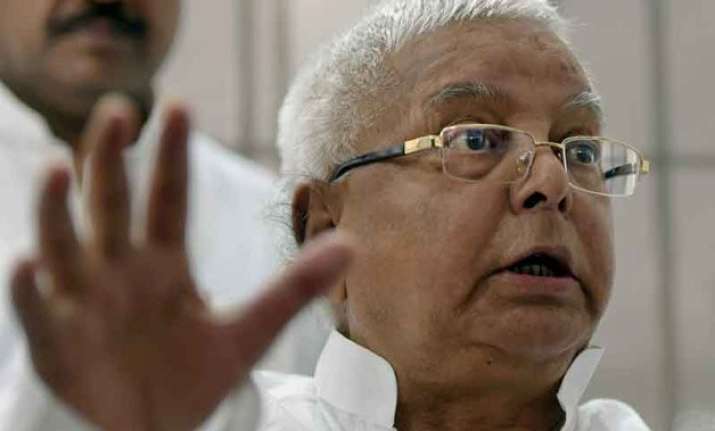 New Delhi: Rashtriya Janata Dal (RJD) supremo Lalu Prasad Yadav today said that BJP president Amit Shah is a 'narbhakshi' (cannibal).
He said that the BJP was over and there was no hope for their victory in the upcoming assembly polls in the state.
"Amit Shah is a 'narbhakshi'. The defeat of the BJP is certain," he said.
Lalu's remark came in the wake of an FIR registered against him after he had said how a 'narbhakshi' of Gujarat riots was now roaming around in Bihar.
Lalu further lashed out at Prime Minister Narendra Modi for presenting wrong facts at his rallies.
"Do you know what the crime rate of Gujarat was when Narendra Modi was the chief minister? He is abusing the people of Bihar and me," he said.
Yesterday, Lalu, while replying to Modi's 'shaitan' barb, said, "If I am a 'shaitan' because I am raising the voice against the RSS-BJP conspiracy to end reservations for Dalits and OBCs, Modi is a real 'Brahm Pishach' (super demon)."
Bihar will have five-phase assembly elections between October 12 and November 5 and counting of votes will take place on November 8.