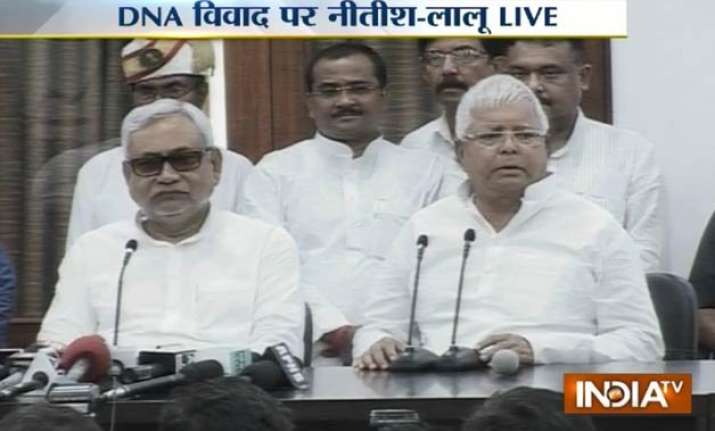 Patna: Bihar Chief Minister Nitish Kumar and RJD chief Lalu Prasad Yadav today announced that both the parties will contest 100 seats each in the upcoming Assembly polls.
The Congress, on the other hand,  will contest 40 Assembly seats .
Addressing a joint press conference here, the duo made it clear that there is no difference between them and their sole aim is to defeat the BJP.
"A consensus has been developed on seat sharing between all three parties (RJD, JDU & Cong) of 'Maha gathbandhan'," Nitish said.
Meanwhile, Lalu said that a 'Swabhimaan rally' will be held at Gandhi Maidan in Patna on 30th August where he and Nitish will be present.
Assembly poll in Bihar will take place in October-November later this year.