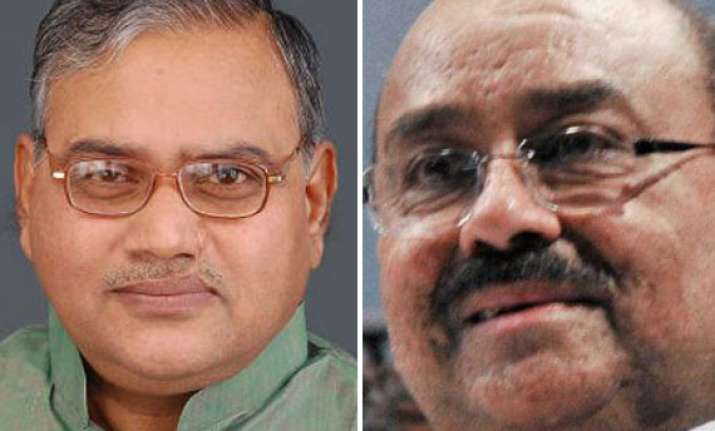 New Delhi:  JD(U) has withdrawn the show cause notice issued to its two Bihar ministers after they expressed regret over their controversial remarks on the killing of Indian soldiers along the LoC by Pakistani Army.
Party President Sharad Yadav had issued show cause notice to ministers Bhim Singh and Narendra Singh on August 11 after noting that their statements were against the policy, ethics and norms of JD(U).
Talking to PTI, Yadav said the party has decided to treat the matter as closed as the two ministers have expressed regret.
In his explanation, Narendra Singh said that when he made the statement regarding non-involvement of Pakistani Army, he had in mind Defence Minister A K Antony's earlier statement in which he had blamed "terrorists for the attack on Indian soldiers."
Maintaining that he was not aware of the second statement of the Defence minister in which he had blamed the Pakistan army for the attack, Singh said, "I regret my ignorance about this development, I am deeply sorry that my statement has hurt the sentiments of people of India and had a bad impression on the party's image".
He also told the party president that he had already clarified his earlier statement after being directed to do so by him.
In a separate letter, the other minister Bhim Singh explained in detail, the circumstances in which he had made the statement and expressed regret.
While Narendra Singh had said that he did not believe that Pakistan is responsible for the killing of five Indian soldiers on the LoC in Poonch district, Bhim Singh had said that policemen and soldiers are recruited to make sacrifices for the nation.