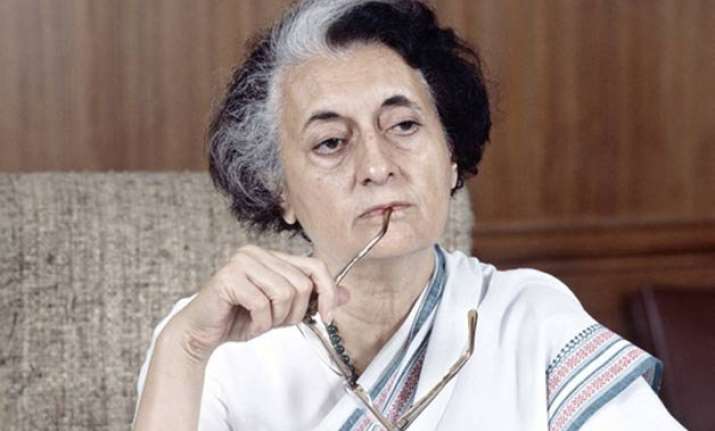 Patna: An article about former prime minister Indira Gandhi's rule, published on the official website of Bihar government, has left the Congress red-faced after it described her reign worst than British in India.
The write-up, while mentioning about contribution of Jay Prakash Narayan to modern Indian history, says, "It was he who steadfastly and staunchly opposed the autocratic rule of Indira Gandhi and her younger son, Sanjay Gandhi."
"Fearing people's reaction to his (JP's) opposition, Indira Gandhi had him arrested on the eve of declaring National Emergency beginning June 26, 1975. He was put in the Tihar Jail, located near Delhi, where notorious criminals are jailed."
"Thus, in Free India, this septuagenarian (JP), who had fought for India's freedom alongside Indira Gandhi's father, Jawahar Lal Nehru, received a treatment that was worse than what the British had meted out to Gandhiji in Champaran in 1917, for his speaking out against oppression."
The Congress party, which is in alliance with JD (U) and RJD in Bihar, is now planning to take up the matter with Chief Minister Nitish Kumar.
State Congress leader Chandan Yadav said the references are totally unacceptable and that his party will raise the issue with the CM and Congress president Sonia Gandhi.
Party national spokesperson Prem Chandra Mishra said, "The text may have been placed when both RJD and JD(U) were against Congress. But now we are a part of the government. Such comments on our supreme leaders should be omitted because it hurts the sentiments of the Congress workers and leaders."
State Education Minister and Bihar Pradesh Congress Committee chief Ashok Choudhary, who is also the Minister of Information Technology, the department that runs the state government website, said, "I am not aware of the words used in the website, but I will look into the matter."
With Agency Inputs