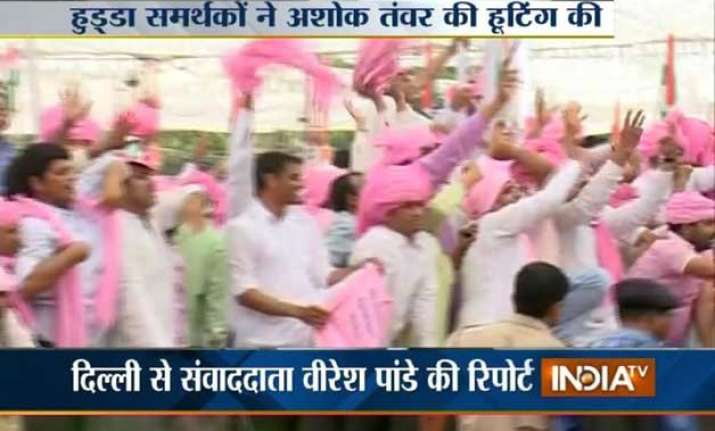 New Delhi: Supporters of former Haryana chief minister Bhupinder Singh Hooda booed the state unit president Ashok Tanwar at the Kisan rally here today.  
When Haryana PCC chief Tanwar took the stage to address the rally, Hooda's supporters, who had gathered in large numbers sporting pink turbans, started jeering at him till he finished his speech.
The jeering, however, turned into cheering when Hooda was asked to speak by AICC general secretary Digvijay Singh.  Rajasthan PCC chief Sachin Pilot also was hailed by his supporters who had arrived in huge numbers.  
Meanwhile, Haryana CLP leader Kiran Choudhary apparently had a fall after she slipped while garlanding Congress president Sonia Gandhi. Sonia and Rahul Gandhi tried to save her from falling on the stage and she was later seen being taken on a wheel chair.