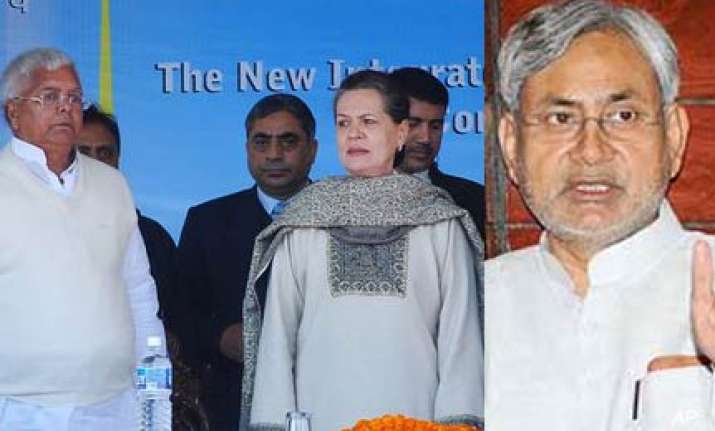 Patna, Oct 8 : Battlelines are drawn for the first phase poll in Bihar on October 21 involving 47 constituencies including crucial Kosi and part of Mithilanchal and Seemanchal belts where the stakes of ruling NDA, main opposition RJD-LJP combine and Congress are very high. As many as 636 candidates are in fray in the important constituencies.
The Congress and BSP are contesting in all 47 seats whereas the ruling JD(U) is contesting in 26 and ally BJP in 21. The RJD is contesting in 31 seats, ally LJP in 16 while CPI-M has put up candidates at seven places, CPI 11, CPI-ML (Liberation) 17 and NCP 33 seats.  
Prominent contestants include senior JD(U) ministers, Vijendra Prasad Yadav, Narendra Narain Yadav, Renu Kumari, Congress nominee Ranjeet Ranjan, wife of incarcerated former MP Rajesh Ranjan alias Pappu Yadav, state Congress Chief Choudhary Mehboob Ali Kaiser and Congress candidate Lovely Anand. Lovely Anand is the wife of former MP Anand Mohan who is lodged in judicial custody in Saharsa jail in the Gopalganj District Magistrate G Krishnaiyah murder case.  
Amid the presence of Congress and BSP candidates besides kins of some rebel leaders having significant political presence in the region, multi-cornered contests are lined up in all 47 assembly segments of Saharsa, Madhepura, Madhubani, Supaul, Purnia, Araria, Katihar and Kishanganj districts.  
The JD(U) with 13 sitting MLAs in the Kosi region, is riding high on its development plank and votes of EBCs who form a big chunk of the vote bank in the entire eastern Bihar. In October 2005 polls, the JD(U) had got the intial lead from Kosi region and Seemanchal.  
On the other hand, RJD chief Lalu Prasad and LJP president Ram Vilas Paswan are hoping to gain in Kosi and Seemancal belts banking on their vote banks of Yadavs, minorities and Paswans. PTI