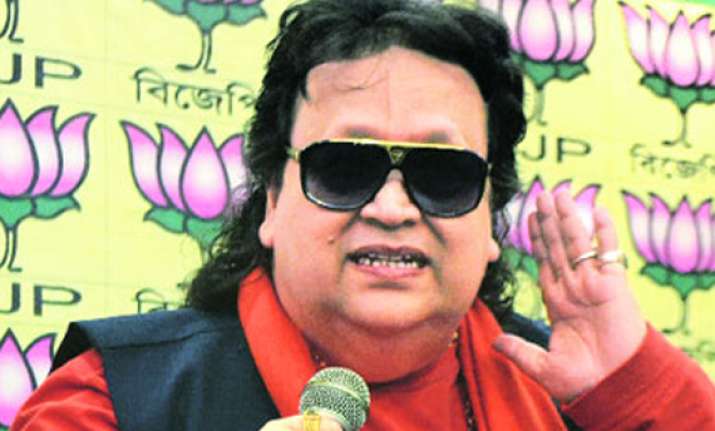 Kolkata: Singing some of his hit numbers like 'Ooh la la la' and 'I am a disco dancer' in his poll campaign, Bappi Lahiri is using his music to seek votes as a BJP candidate.
As he moves around the streets of the Serampore Lok Sabha constituency, 22 km away from Kolkata, Bollywood's 'Disco King' Bappi 'da' breaks into a song every now and then while interacting with voters in his constituency.  
The 61-year-old doesn't mind shaking legs too to woo star-struck voters who have never seen a Bollywood personality visiting their neighbourhood.
"My songs have kept me alive and kicking in Bollywood for so many years.
I am not a retired musician. Even my new songs are a big hit. I can do anything with my songs and this time I want the lotus (BJP's poll symbol) to bloom with my music," Lahiri told PTI here.