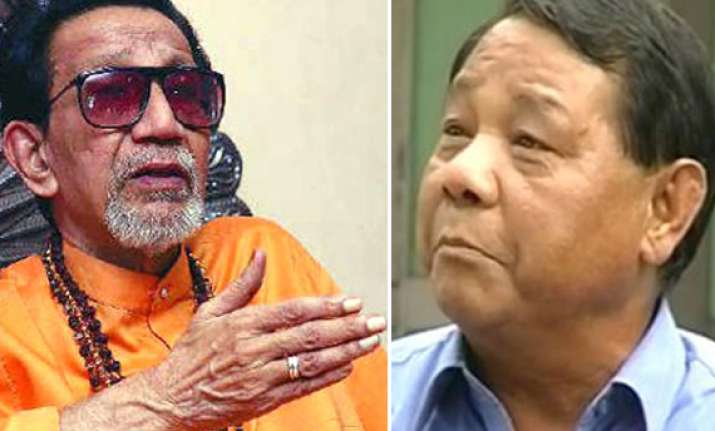 New Delhi, Jun 24: Shiv Sena supremo Bal Thackeray is unlikely to grant an appointment to BJP-backed Presidential candidate P A Sangma seeking to meet him for winning over his support for the July 19 elections.
"We have made our position crystal clear in favour of Pranab Mukherjee and therefore the question of having such a meeting with Sangma does not arise," party leader Sanjay Raut said.
The remarks of Raut, who is the Sena leader in the Rajya Sabha, came a day after Sangma said that he has sought appointments with Thackarey as also Trinamool Congress chief Mamata Banerjee.
Raut, who is also the party spokesman, said that Sangma had sought the appointment almost a month back.  Shiv Sena, a NDA ally, first broke ranks with BJP on the the Presidential election and backed Mukherjee's candidature.  Janata Dal(U) was the next to follow suit.  
Sena mouthpiece 'Saamna' had recently lauded A P J Abdul Kalam for withdrawing from the Presidential race. It also hoped the "conscience" of the other presidential hopeful, P A Sangma, would awaken.
"Kalam has pulled out listening to his conscience. We thank his conscience for that. We hope that Purno Sangma's conscience too awakens. About those who are pretending to sleep, the less said the better," the editorial said.