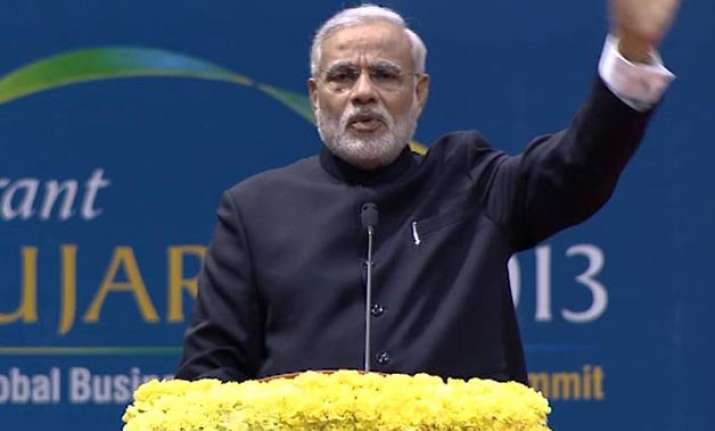 Gandhinagar: Taking on those who have attacked him for "just talking", Prime Minister Narendra Modi Sunday said he was not only making announcements but also backing them up with "concrete action".
"We are not only making commitments and announcements. But we are backing them up with concrete action at the level of policy and action," Modi told global leaders, corporate honchos and CEOs at the seventh edition of the Vibrant Gujarat global investment summit here.
Citing examples, Modi said that opening 100 million bank accounts in just four months, allowing 100 percent foreign direct investment (FDI) in railways, allowing 49 percent FDI in the defence sector and 49 percent FDI in insurance sector were some of the steps taken by his government after taking power May last year.
"Sometimes it appears that Modi is hyping up things. We do this to force us in the government to make faster corrections," he pointed out.