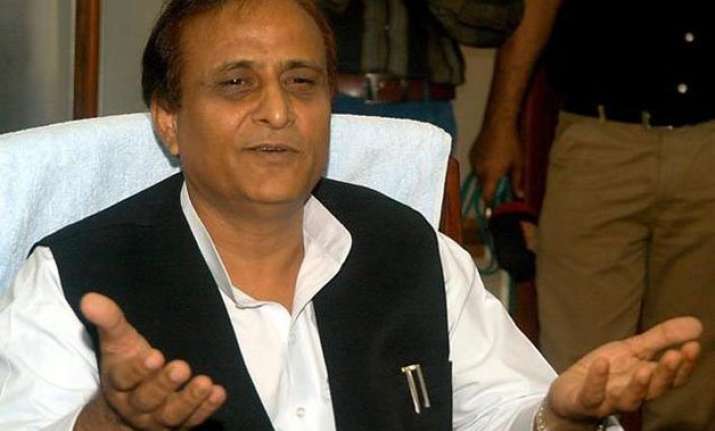 Rampur: SP leader Azam Khan has criticised BJP MP Sakshi Maharaj's recent statement asking Hindu women to have four kids.
"When Maharaj could not manage to have even a single child what right does he hold to advise others to have four kids," he said at Chamrawa area here yesterday. 
"The Badshah too does not have a single kid," he added in an apparent reference to the Prime Minister.
While addressing Sant Samaagam Mahotsava in Meerut, Sakshi Maharaj had said, "The concept of four wives and 40 children will not work in India and the time has come when a Hindu woman must produce at least four children in order to protect Hindu religion".
 
The controversial statement by the saffron-clad MP from Unnao drew criticism from various political factions with even BJP distancing itself from his comment.