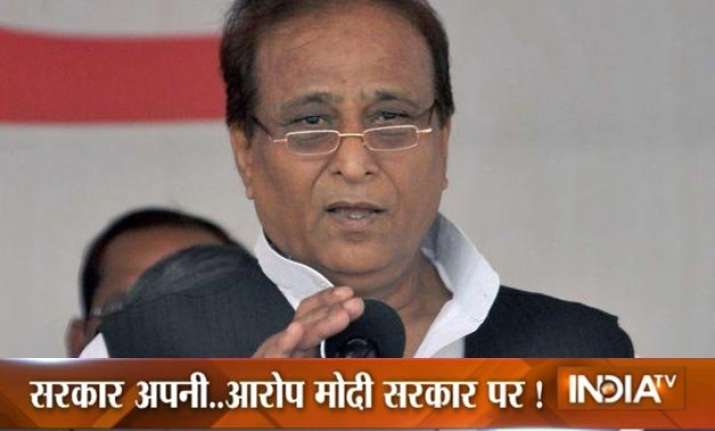 New Delhi: Samajwadi Party's Muslim face Azam Khan today blamed Prime Minister Prime Minister Narendra Modi for Dadri lynching incident saying the latter 'must rein in his volunteers'.
Khan, who is a cabinet minster in Akhilesh Yadav government, said that the incident of lynching of a 50-year-old Muslim man over beef rumours shows 'where the present government at the Centre is taking the country'.
"Prime Minister please rein in your volunteers. Life, politics and posts are not forever but infamy remains forever. Don't make your volunteers do these things," he said.
50-year-old Mohammad Akhlaq was beaten to death and his 22-year-old son was injured critically on Monday night over rumours that they were eating beef.
 
Police said that the incident took place after an announcement about the same was made at a local temple.
The rumours began when a calf was reported missing in the village, police said.
Sajida, Akhlaq's daughter, however, said that the family had mutton in the fridge and not beef.
Yesterday, an ex-gratia compensation of Rs 10 lakh was announced by the Uttar Pradesh government to the kin of the deceased.
So far, 6 persons have been in connection with the case.
Beef is banned in many states of India because cow is considered a sacred animal in this country.