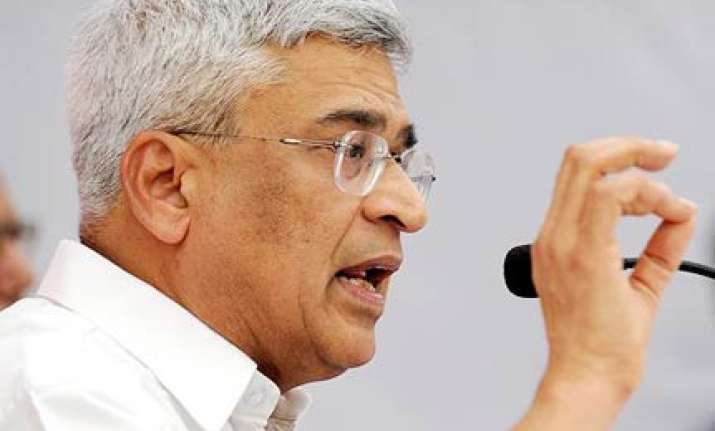 New Delhi, Oct 5: The Left parties today said the Ayodhya verdict will set a "dangerous precedent" as it was based on faith and belief and hoped that the Supreme Court will address the issue on appeal.
Terming as "disturbing" the Allahabad High Court verdict for a three-way division of the Ayodhya land by giving "primacy" to faith and religious belief, the CPI(M) said it would "set a dangerous precedent for the future".
"There are apprehensions that some of the reasoning set out in the (title deed suit) judgements may be taken as a post-facto justification for the (Babri) demolition" which was a criminal offence, CPI(M) General Secretary Prakash Karat told reporters here after a two-day meet of the party Politburo.
He said the cases pertaining to the 1992 demolition of the Babri Masjid, being heard by other courts, "have to be seriously pursued".
Karat also ruled out the possibility of an 'out-of-court' settlement to resolve the dispute and said most parties had decided to move the apex court to get the matter resolved and its decision "would be final".
He said some of the parties were "now talking of building a grand temple but not talking about the mosque. Will this attitude help?"
Referring to BJP leader L K Advani's statement that faith had been upheld by law, Karat said "our criticism has been that faith cannot be the basis for a title deed suit. ... Law should not be decided by faith."
He said the people were finding a settlement of the dispute through the judicial process acceptable. "The general reaction of the people has been that the matter should not be once again used in a divisive manner", Karat said.
Asked if CPI(M) would want the Centre to file a special leave petition before the Supreme Court on the matter, Karat replied in the negative. "I don't think that anybody else needs to intervene in this process".
He parried a question on whether CPI(M) supported the view of SP chief Mulayam Singh Yadav that Muslims had been "cheated", merely saying "I have given our views".
In a statement, the CPI National Executive also held that the Allahabad High Court verdict was based on "faith and religious belief" and said questions were being raised on rule of law and principles of secular democracy.
"The Allahabad High Court judgement (is) based on faith and religious belief rather than the basic tenets of history, archaeology, legal logic and facts of other streams of scientific knowledge," it said, adding that questions were being raised on the "fundamentals of jurisprudence, rule of law and the principles of secular democracy".
Appreciating the "matured response" of the people after the judgement, the CPI said "the road to Supreme Court is open. Until and unless the SC finally disposes (of) the case, nobody should try to interpret the High Court judgement to suit their political positions". PTI