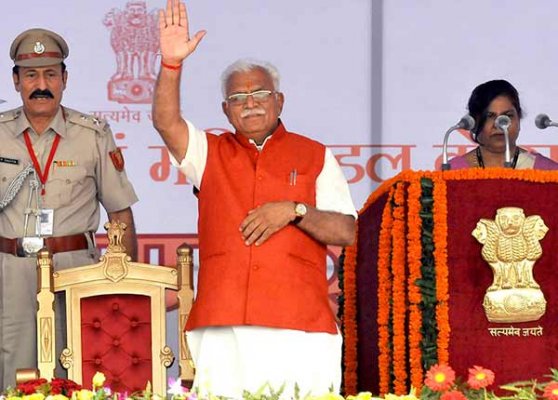 Chandigarh: Haryana Governor Prof Kaptan Singh Solanki, on the advice of the Chief Minister Manohar Lal Khattar, has allocated departments amongst the members of Council of Ministers with effect from October 28, 2014.
The portfolio allocation came three days after Khattar was sworn-in as the first BJP Chief Minister. Six Cabinet Ministers have been allotted other departments while three Ministers of State will hold departments attached to the main ministry.
The swearing-in ceremony was held in Panchkula at HUDA ground in Sector 5.
The BJP got a simple majority with 47 seats in the 90-member House in the recently concluded assembly polls in the state. INLD managed to bag 19 seats while the Congress won just 15 seats.