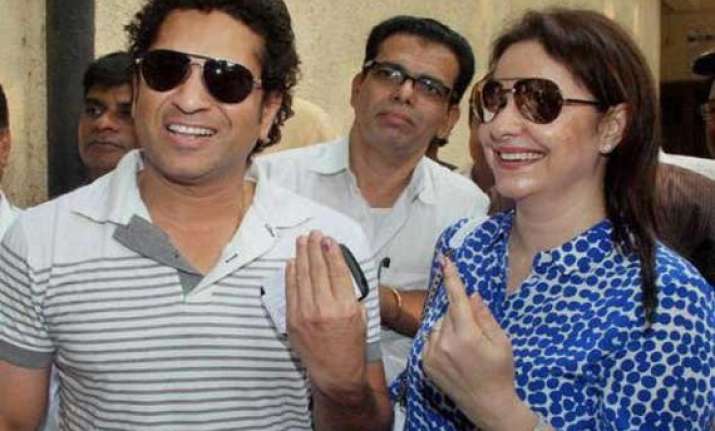 Mumbai: Indian cricket icon Sachin Tendulkar and Bollywood actors Shah Rukh Khan and Salman Khan were among the celebrities who exercised their franchise today and urged the electorate to step out and cast their vote.
Appealing to people to exercise their franchise, Tendulkar told reporters after casting his vote, "Every citizen must vote. Your opinion matters. I urge all to vote. It is really important for our nation."
Superstar Shah Rukh Khan said the citizens should vote if they want the city, state and country the way it should be.
"Everybody should come and vote. I am not the one to pass a judgement why people come out and do not come out to vote. People may have good enough reasons for not voting, although I personally feel that there is no good enough reason for not voting," said Khan, flashing his finger with inked vote mark.