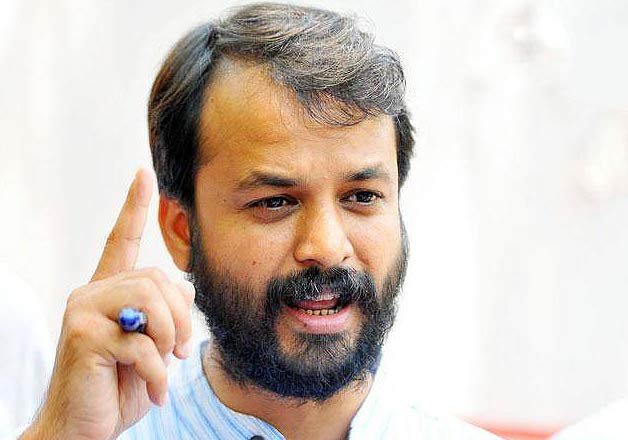 New Delhi: The AAP government has approved facilities available to a Cabinet minister for the vice- chairman of Delhi Dialogue Commission (DDC), Ashish Khetan, who is considered to be close to Chief Minister Arvind Kejriwal.
Khetan, a former journalist, has been working as the vice- chairman of DDC, a think-tank of the AAP government comprising nine members, after the party came to power in Delhi.
According to a senior official, Delhi Cabinet on Friday approved the facilities for Khetan to which a Cabinet-rank minister is entitled, including a government bungalow, car and monthly salary.
Khetan will also be entitled to free electricity, telephone and office staff.At a press briefing on Friday, he confirmed the development saying that the DDC vice chairman has been extended the "status of a Cabinet minister".
A senior government officer later said in a release that "(Khetan) will be entitled to receive reimbursement on travel, boarding expenses and remuneration on a par with the ministers of Delhi government in order to facilitate discharge of functions as the DDC vice-chairman on a full-time basis."
The Delhi Cabinet has, meanwhile, also approved extension of lodging facility to experts who are working closely with DDC equivalent to what a secretary with Delhi government is entitled to.
"The government has limited resources and expertise and a large pool of talent and knowledge of domain expertise lies outside the government.
"It would be a shame if the government doesn't tap into this vast pool of talent," Khetan said, adding that such experts want to lend their expertise to the government some times at no cost.
We are trying to reach out to professionals and experts and take their help in matter of governance, he said.
On February 27, the Delhi Cabinet had set up the nine- member DDC to implement the 70 promises made by Aam Aadmi Party in its election manifesto.