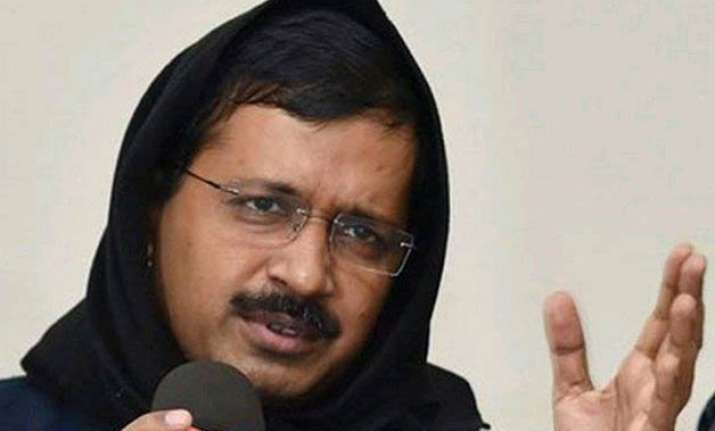 New Delhi: Delhi Chief Minister Arvind Kejriwal has not written a single letter to the Central government demanding full statehood for the Union Territory, information gathered under RTI Act has revealed.
According to Times of India report, applications filed under RTI Act by activist Dev Ashish Bhattacharya revealed that not a single letter has been sent to the two sections of the Ministry of Home Affairs- Union Territory and Centre-state section - the nodal ministry for law and order and statehood issue for Delhi.
Ashish had sought information from MHA like file notings, note sheets and action taken report on the Delhi government's demand for statehood. While Ashok Kumar, central public information officer of the UT section, replied that no letter had been received by his desk, Ashutosh Jain of Centre-state section too gave a similar response saying 'information sought by you is not available with the undersigned'.
The AAP has been publicly aggressive about its demand for statehood for the national capital but it has not written a single letter to the Centre putting its demand on record. The result of this is the constant tussle between the Centre and Kejriwal government which has been hampering development work in the city. 
The ruling AAP, however, said that there was no point in paperwork when the Centre was constantly trying to curtail its existing powers. "What is the point in writing to the Centre when it has changed its stand? BJP was always in favour of statehood but it has now backed down and says that the LG is the administrator (of Delhi)," a TOI report quoted a party leader as saying.