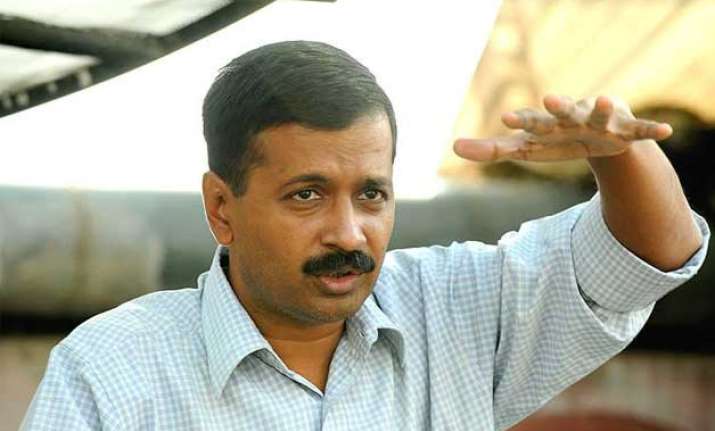 New Delhi: After a long pause Arvind Kejriwal has finally broke his silence on the ongoing crisis in Aam Aadmi Party.
Delhi Chief Minister and AAP Chief Arvind kejriwal on Friday sent out a message to his party that it has to give a good government in Delhi and change the system.
"We presented Delhi as the role model city. I am sure this will give birth to a new form of government in the country and the world. Everyone says I fight a lot within the party. Everyone thinks that we've won in Delhi, now we'll at other places too; I am no Napoleon," Kejriwal said.
This was the first statement by Kejriwal since he left Delhi for his treatment. He added that he is no Napoleon aiming for election victories but rather aims for a change in the political system. Kejriwal, however, did not comment on the stings that have surfaced in the last week against him and his party.
"I want to change the system. We want to give a good system and govt in Delhi. If Delhi changes, India will change," he added.
In a fresh post on his Facebook page, AAP leader Yogendra Yadav appealed to the members of the party to put an end to the infighting and unite.
"In this sting-fest in the media, one incident is being used to discredit the entire movement. Now innocuous conversations are also being presented as stings."
Defending his party, AAP leader Kumar Vishwas said, "All these stings are well planned. They would have been planning this for more than 10 months."
"Every organisation has a set of rules and way of working. There will be dissent. But that doesn't mean they should take it out to the public. It should be resolved within the party. I want to tell all volunteers that everything will be fine. We will come out of this crisis."
Anna Hazare too expressed sorrow over the crisis that the AAP is going through. He also said that a person who is serving the country should have a clean image.