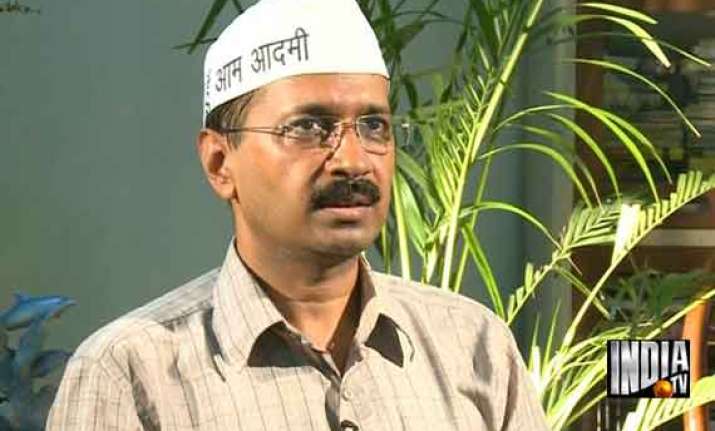 Kaushambi:  Aam Aadmi Party (AAP) supremo and party's  chief ministerial candidate Arvind Kejriwal is fast emerging as a force to reckon with in upcoming Delhi assembly elections, if various pre-poll surveys are to be believed.
Kejriwal and his party's growing popularity has forced the incumbent Congress Chief Minister Sheila Dikshit not to rule out post-poll alliance with AAP in case of a hung assembly although Kejriwal himself has ruled out any post-poll alliance either with Congress or BJP.  
The main opposition BJP is wary of Kejriwal party's growing appeal among electorate and they have accused Kejriwal of helping Congress by cutting into anti-Congress votes. 
But what does this man Arvind Kejriwal think about the problems that Delhites are facing? Has he drafted any alternative plan and policies for Delhi's problems? How would he fulfill his promises of providing relief to the people of Delhi from problems of skyrocketing power bills,  unsafe drinking water and inadequate security for women and senior citizen? 
In an exclusive interview to
indiatvnews.com
sometime back, Kejriwal promised to halve the power tariff in Delhi after coming to power, supply 700 litres of drinking water free every day to Delhiites, throw water mafia guys behind bars, and set up a force of 20-25 commandos in each ward to protect women and senior citizens. 
Kejriwal also said that issues like secular-communal debate, PM candidature of Modi and Rahul are all meaningless because it has nothing to do with real issues of common man – Power, roads, water, corruption, education, health etc.
Here goes full text of interview: