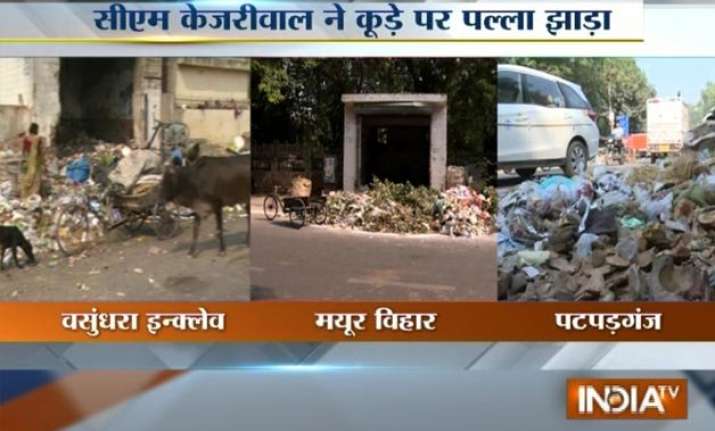 New Delhi: Under pressure by the safai karmcharis and tussle over funds with municipal corporations, Chief Minister Arvind Kejriwal today blamed the Delhi Development Authority (DDA) for the ongoing garbage crisis in the city.
In a full-page advertisement published in leading dailies, the Chief Minister said that the Aam Aadmi Party (AAP) government has no role in the in the ongoing strike by municipal workers as they are not under his administrative purview.
"It is people's misunderstanding that municipal corporation comes under Delhi government. This is utterly wrong," the advertisement reads.
"Delhi government has to give municipal bodies a certain sum of money. That sum is pre-decided by law. It is being wrongly said that Delhi government has not given that money.  We have paid more than last year. Last year, we had paid Rs 1859 crore. This year, we have paid Rs 2370 crore, which is Rs 511 crore more," it claimed.
The sanitation workers in the national capital went on an indefinite strike last Friday, demanding timely payment of their salaries and regular employment for those who have been working on contract for over a decade.
The Chief Minister, through the advertisement, also asked the DDA to pay their property tax dues to the corporations.
"DDA has to pay nearly Rs 1500 crore property tax to the corporations. The DDA and corporations are under the purview of the Central government. We request that arrangements should be made asking DDA to pay their dues," it further reads.