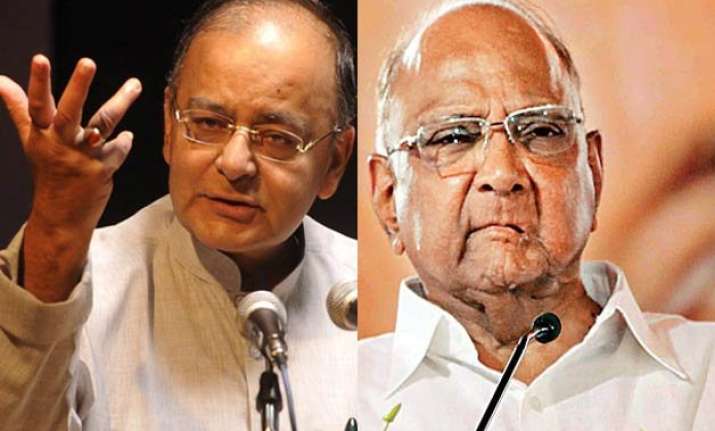 Baramati: Finance Minister Arun Jaitley today lauded NCP chief Sharad Pawar's contribution in making his home turf Baramati as one of the most developed regions in the country. 
"A rural district (Pune, in which Baramati is located) which suffers lack of water; in order to transform itself into one of the most progressive districts in the country is no mean achievement," Jaitley said.
 
"Obviously Pawar saheb has literally for the last 40 to 50 years, developed the area. The economy (of this area) has transformed," Jaitley said, after inaugurating the new building of the College of Agriculture and Allied Science at Baramati.
 
"The Krishi Vigyan Kendra that I visited is as progressive as any in the world," Jaitley said. "We will give whatever support Pawar has suggested in agriculture," the Finance Minister said. 
The milk products that are being produced (in Baramati) are of global quality, Jaitley said. 
Jaitley said his visit to the institution, which is the hub of rural education and agricultural sciences, has been a great learning experience. 
"Pawar was speaking of the challenges of agriculture. Indeed these are very difficult challenges which are all over the country," he said.
 
"These challenges are because of unpredictable weather and also because 65 per cent population of the country depends on it," he said, adding, they are also of irrigation and rural infrastructure.