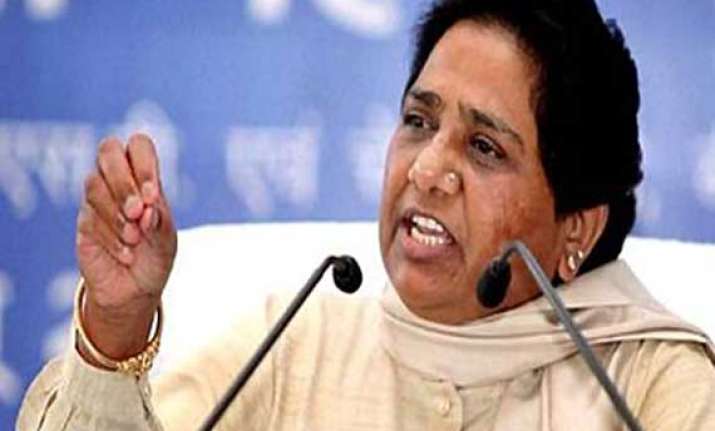 Lucknow: BSP surpemo Mayawati today urged Prime Minister Narendra Modi not to take any step in haste on Article 370 as it might affect "unity and integrity" of the country.
"Even if Centre feels it necessary to repeal Article 370 in the interests of people of Jammu and Kashmir, no decision should be taken in haste that might affect unity and integrity of the country," Mayawati told reporters here.
She alleged that controversy on Article 370 was generated only to create polarisation among people on the lines of community and religion.
Refusing to clarify her party's stand on the issue, Mayawati said the Centre should first clarify its policy in this regard.
Mayawati also downplayed Modi's meeting with Pakistan Prime Minister Nawaz Sharif, saying there was nothing new in this.