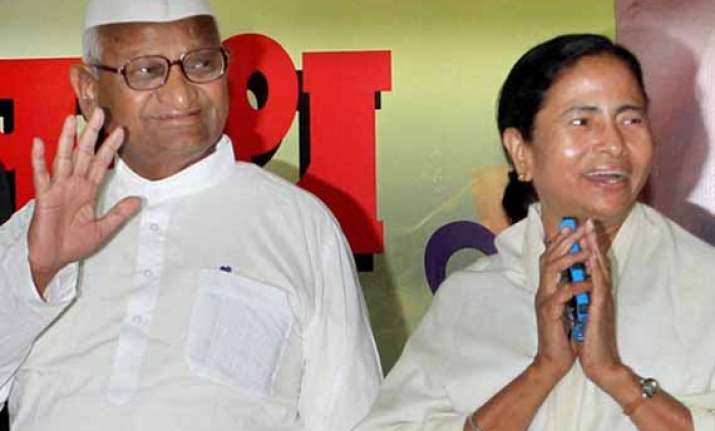 New Delhi: Close to the Trinamool Congress office on 141, South Avenue, a 20-odd team of supporters of Anna Hazare is giving final touches to a "Mamata for India" campaign with logistic support from Didi's party.
The "war room" is going to launch mamata4india.com in Hindi and didi4india.com in Hindi.  
Nearly 25 computers have been assembled in the war room.  
A Trinamool Congress leader said, Anna has told Didi that his Janatantra Morcha has a data base of 12.5 lakh dedicated supporters, and the war room will start calling them up to be part of the campaign.