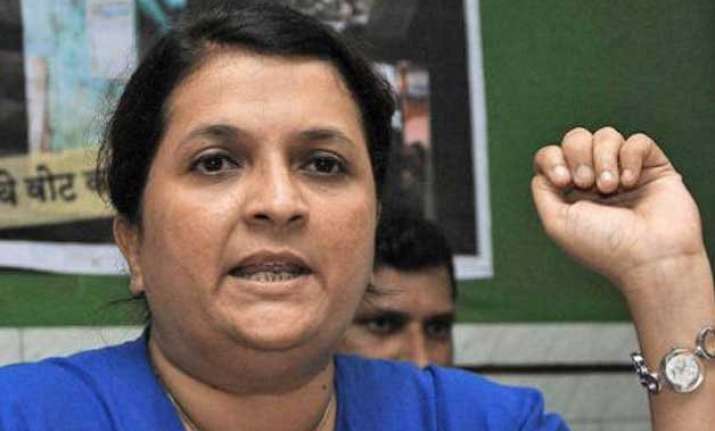 New Delhi: Barely a few hours after tendering her resignation from the Aam Aadmi Party, its Maharashtra convenor Anjali Damania is reportedly set to take back her resignation.
Party state secretary Preeti Menon told reporters that Damania will soon withdraw her resignation and that she just reacted emotionally.
Earlier today  Damania announced on Twitter that she has quit from the party citing  allegations of horse-trading against Arivnd Kejriwal.
Damania tweeted, "I backed Arvind (Kejriwal) for principles not Horse-trading", along with a YouTube link to a news channel's report that Kejriwal  sought Congress support before dissolution of  Delhi Assembly.
In a leaked audio conversation between former AAP MLA Rajesh Garg and Kejriwal, the party chief is heard saying that six Congress MLAs should quit from the party and give outside support to AAP.
This will be the second time in recent years that Damania has announced her resignation and withdrew it shortly.