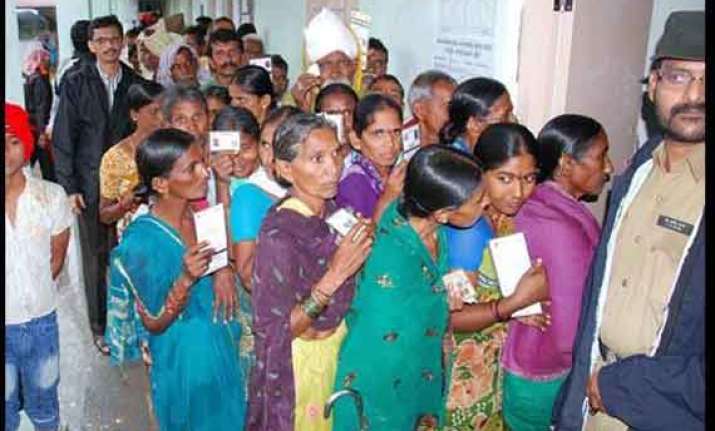 Vijayawada (AP): People of Andhra Pradesh will be deciding their own fate vis-à-vis the new state when they vote to elect 25 members of Lok Sabha and 175 of the Assembly tomorrow.
Over 3.67 crore voters get to exercise their franchise to choose their representatives from among 333 candidates in fray for Lok Sabha and 2241 for Assembly.
The elections are critical for the state, which gets formally truncated on June 2, as much as for the main political parties that are engaged in a no-holds-barred fight to clinch power with the promise of re-writing the fortunes of everyone.
The stakes are very high as these elections are a do-or-die battle for Telugu Desam Party and possibly a now-or-never chance for Yuvajana Sramika Rythu Congress (YSRC).
That the Congress, which ruled the state since 2004, is not even being counted as a contender in the elections is probably the biggest irony.