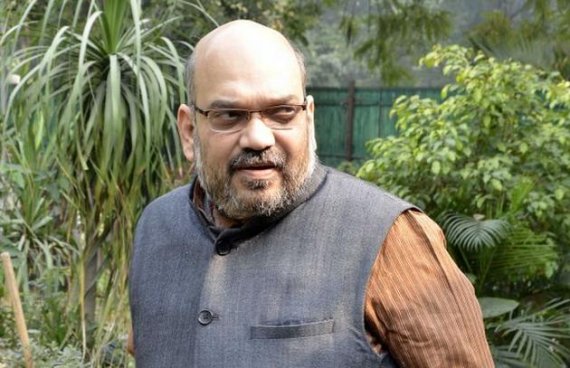 Ahmedabad: Reaching out to the people of Bihar and Uttar Pradesh, BJP National President Amit Shah urged them to join Prime Minister Narendra Modi's 'Swaccha Bharat Abhiyan' and 'Clean Ganga Mission'. 
"Our Prime Minister has taken many initiatives. He stressed for two things clean Indian and Clean Ganga. Every citizen of the country should join these initiatives," Shah said in his address to the people here today.  
"Cleanliness is the joint responsibility of people and the state. This (occasion of Chhath Puja) is the best occasion to take a pledge for a clean India and clean Ganga mission.  This cleanliness will bring health and prosperity," Shah said.
"The river Ganga is not only a river, it's our mother. We have to take the initiative so that Ganga remains clean from Gangotri to Gangasagar. Whenever, you people go to 'Poorvanchal' (region comprising eastern Uttar Pradesh and Bihar), you have to stress the Clean Ganga mission.
"The mammoth work initiated by Modiji can only  be finished with the help of people in Poorvanchal," Shah said, at the annual Chhath Puja organised by the Bihar-Gujarat Association here.
Recalling his days in Eastern Uttar Pradesh when he was campaigning there as the BJP's chief campaigner before the 2014 Lok Sabha election, he said, "When I was made BJP's general secretary and went for election campaign in the Poorvanchal region, I felt as if I am at my own place. I could not forget the love given by the people of Poorvanchal".  "I came here because I was tempted to meet people from Poorvanchal and attend the Chhath Puja," Shah said.