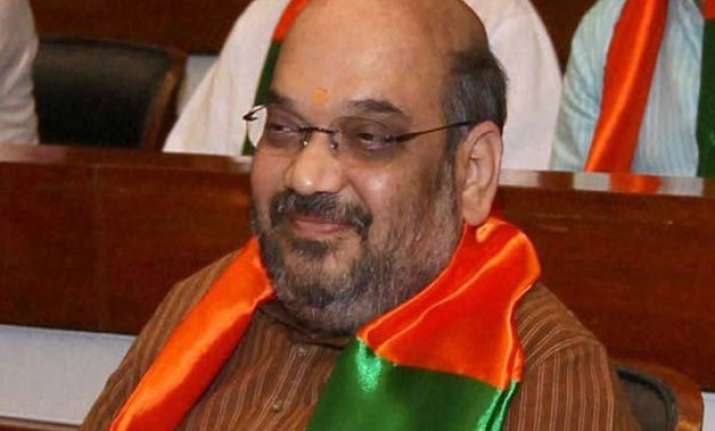 New Delhi: In order to speed up the BJP membership drive in Uttar Pradesh, BJP National President Amit Shah will chair a meeting in Bulandsheher today. He will participate in the review meeting of the membership campaign and organizational activities of the party and drive the membership of the party further.
Shah had made similar visits to several other districts of U.P. in the last few weeks. The effort is to take the party towards becoming the largest party globally. For this he even pushed the membership drive to MLAs of the state by making a special visit and delegating responsibilities to them for Holi 'holidays'.
After Bulandshahr, Shah will also visit Varanasi on 22nd March. According to BJP's state spokesperson Vijay Bahadur Pathak, Shah will participate in the various political meetings of the party in Varanasi, the parliamentary constituency of Prime Minister Narendra Modi during his day-long visit on March 22.