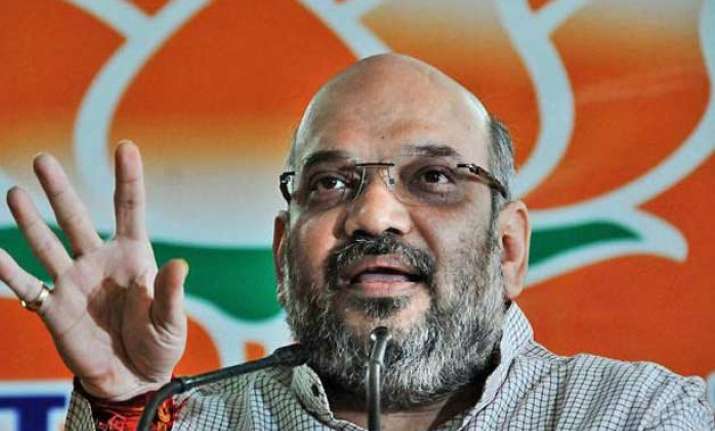 New Delhi: BJP party chief Amit Shah on Tuesday announced list of seven Union Ministers who would pay special attention to non-BJP ruled states.
This is the attempt to improve the coordination between the parties to implement the government scheme effectively in the states where the BJP is not ruling.
As quoted by The Indian Express, a senior party leader said, "The ministers will be the point persons in these states for the concerned general secretary or the secretary in charge of the respective states to coordinate with the government mainly for the implementation of the Central government schemes… The minister will have to be in touch with his or her colleagues in the government to help the party".
Shah has chosen Union Health Minister J P Nadda to pay "special attention" to Andhra Pradesh, Power Minister Piyush Goyal will be the point person for Tamil Nadu and Pondicherry, Commerce and Industry Minister Nirmala Sitharaman will coordinate with the party secretary in charge for West Bengal, Rajiv Pratap Rudy in Kerala, Dharmendra Pradhan in Assam, Mahesh Sharma in Orissa and Hansraj Ahirwal in Telangana. The BJP could not get "adequate representation" in these states in the 2014 Lok Sabha elections.READ MORE
The BJP sources were quoted by Indian Express saying that the party president had initially planned to allocate this responsibility to senior ministers.
It is expected that Shah's step to build a major inroads in non-BJP states will lead to party's better future in such states.