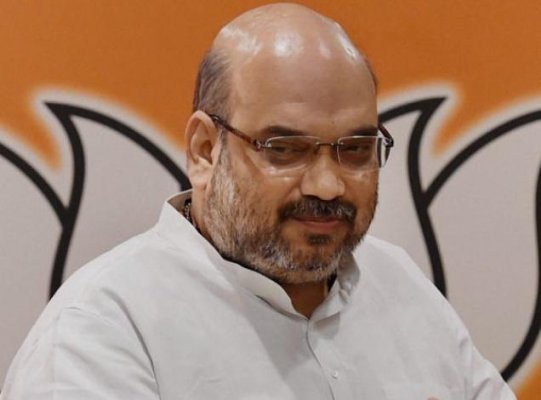 Bhubaneswar: Elaborate arrangements will be made by the BJP for party president Amit Shah's two-day Odisha visit next month, a senior party leader said.
"During his two-day visit beginning January 6, Amitji is slated to address a public meeting here besides interacting with party workers and leaders," BJP Odisha unit president K V Singhdeo told reporters here.
Stating that the party would mobilise a huge gathering for the public meeting, Singhdeo lashed out at the state government accusing it of deliberately delaying allotment of a proper venue for the rally.
"We are making all preparations to make Amitji's visit a grand success. His public meeting will record a heavy turn-out," he said.
Amit Shah would be accorded a grand welcome on his arrival here and taken in an impressive procession before the rally. After addressing the public meeting, the BJP chief would meet party functionaries and discuss the political situation in the state, he said.
Shah's visit would be utilised for launching an attack on the Naveen Patnaik government over a number of issues and scandals including the chit fund scam, he said.
In the evening, Shah would leave for Puri where he would have a darshan at the Sri Jagannath temple and spend the night at the seaside pilgrim town, Singhdeo said.
Shah would return here on January 7 and meet party leaders to discuss on the need to strengthen the organisation in the state, he added.