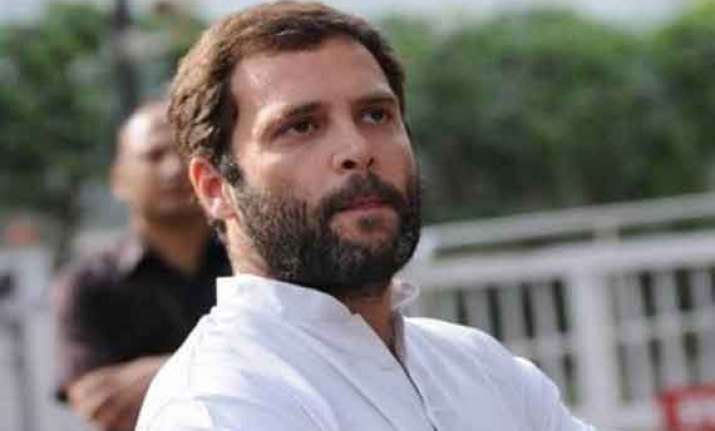 Amethi: Amethi, seen as the Gandhi family's pocket borough, is seething with anger. This Lok Sabha constituency in the Awadh region of Uttar Pradesh has since 1977 never been as angry with a Gandhi as it is with Rahul, the scion of the family and the incumbent MP. Amethi voted his father Rajiv Gandhi four times (1981 to 1991) and mother Sonia in 1999.
"This time we want to teach Rahul a lesson for ignoring us and taking Amethi for granted," says Sarwar who has been looking for a job for a couple of years. About five young men gathered at the tea shop join him and shout down Taj Mohammad, who tries to counter him. "He supports Rahul because he takes commission to arrange for a handshake with him," alleges Sarwar as they break into a hearty laugh.
Are they going to work to defeat Rahul? "We don't want to see him lose but we will ensure that his vote tally sinks so low that he is shamed into introspection and doing something worthwhile for Amethi, announces Sarwar to a visiting correspondent.