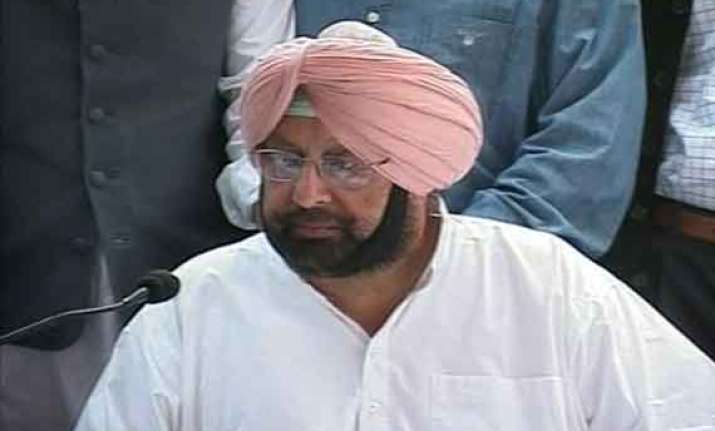 Chandigarh: Expressing discontent over Centre's handling of the issue of the abducted Indians in violence ravaged Iraq, Congress Leader in the Lok Sabha Amarinder Singh today sought a status report on the situation.  
"Extraordinary situations call for extraordinary responses , and we don't see the government (of India) having done anything extraordinary so far to handle this situation," he said.
"Sitting back with fingers crossed and waiting the situation to keep on unfolding itself without any intent of intervention is not what we expect from the government," the former Punjab chief minister said.
"For the last one week since the crisis erupted in Iraq, the only thing the government has been doing is doling out the daily dose of assurances which have now started sounding hollow as nothing appears to being done on the ground level," the Amritsar MP said in a statement.
"We need to know what has government done to identify the total number of people stranded there, their locations and what strategy has been adopted for their safe evacuation," Amarinder said.
He said, "the families are worried and concerned and all they are told is that their kith and kin are safe. Now they have started doubting the government claims about the safety of their relatives."
"Those who managed to flee or return did it of their own without any government aid or assistance," Amarinder said, adding, "we understand the intense criticality and sensitivity of the situation but that is what the governments are supposed to handle."
Amarinder also took a dig at Punjab Chief Minister Parkash Singh Badal who recently announced that his government will reimburse the expenses borne by people for making telephone calls to their relatives stranded in Iraq.  
"I am really grateful to our Chief Minister for this great philanthropic act of reimbursing people's telephone bills.  But, that is no consolation to them as they want secure release and return of their kin back home."
"The Punjab government should also reimburse the expenses incurred by all those who have returned and are keen to return but do not have resources," he added.