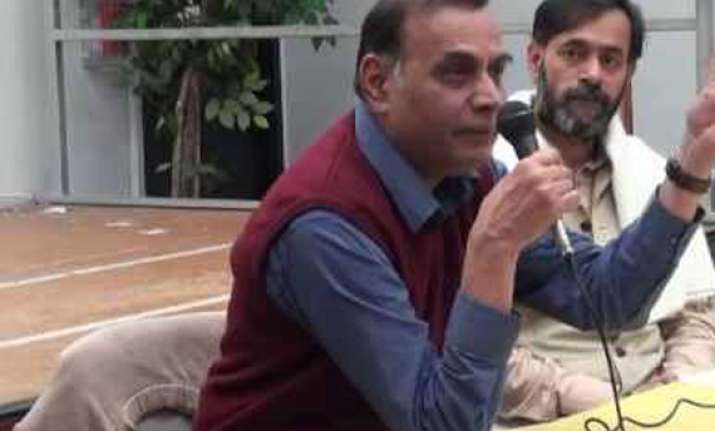 New Delhi: JNU professor Anand Kumar, contesting from North-east Delhi on an Aam Aadmi Party ticket, feels people's yearning for change will ensure his victory in the traditional Congress-stronghold that comprises a significant number of Muslim and SC population.  
Kumar, a founding member of AAP, rejects criticism that he is an "outsider" in the area and says he is no stranger to the issues and problems in the constituency.  
The 64-year-old professor of sociology says the movement for a strong Janlokpal Bill encouraged him to join hands with Arvind Kejriwal in 2011.
He was one of the signatories who appealed to Kejriwal, Anna Hazare and Gopal Rai to end their fast in 2011 and consider providing political alternative to meet people's aspirations.
"I was interested in entering the political contest as a follow-up of our call to all right thinking people to save the democratic institutions," he says.