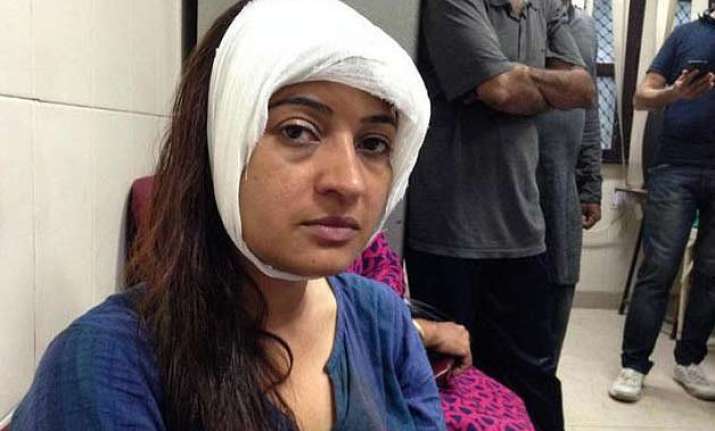 New Delhi: Delhi Police Commissioner BS Bassi today said that an FIR  will be registered against AAP MLA Alka Lamba for trespassing into a sweet Shop.
Delhi police took the decision after CCTV footage showed the AAP leader walking with a group of people straight to a sweet shop and vandalising the shop.
The footage was released after a day the leader suffered a minor head injury when a man allegedly hurled a stone at her. However the CCTV footage shows Lamba and her party workers pushing everything off the counter table of the shop.
Lamba started an anti-drug drive at 5 a.m. on Sunday from Yamuna Bazar to mark the Quit India Movement Day.
AAP leader said that some shops were operating illegally and drug peddlers had free run in the area, therefore, she wanted to shut those shops.