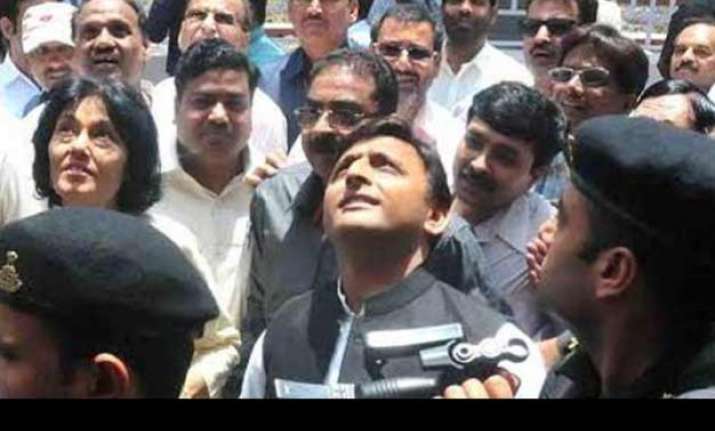 Lucknow: Uttar Pradesh chief minister Akhilesh Yadav, who was at a function in Lucknow , was rushed outside by  his security staff  after a major earthquake rocked north and east India.
Surprisingly, UP CM along with several others were found ogling at the sky after the earthquake.
Taking potshots at chief minister, Uttar Pradesh's BJP handle @BJPLucknowBJP tweeted an image of the chief minister with his companions staring at sky.
It said, "When he was rushed outside by his Security during #earthquake . BTW it was not "lightening"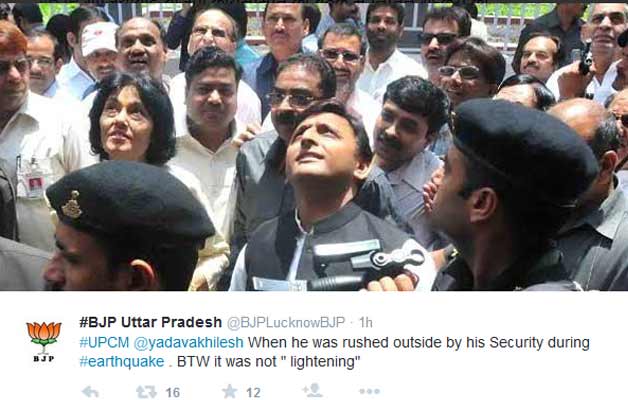 The handle further tweeted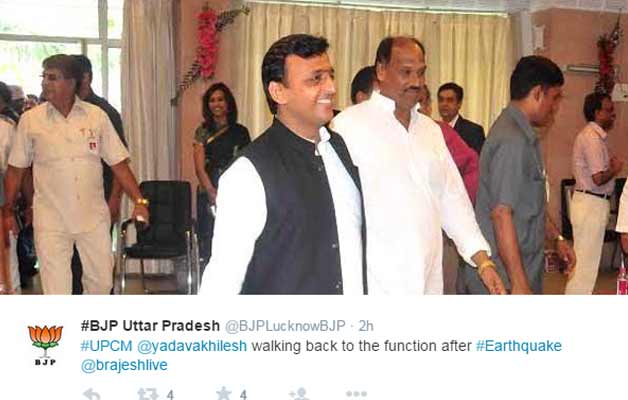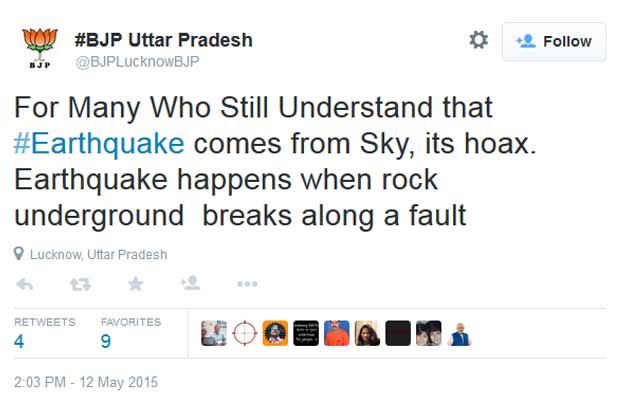 "For Many Who Still Understand that #Earthquake comes from Sky, its hoax. Earthquake happens when rock underground breaks along a fault."
The handle has been critical of the present SP government and has raised several issues including the law and order, corruption in the state.