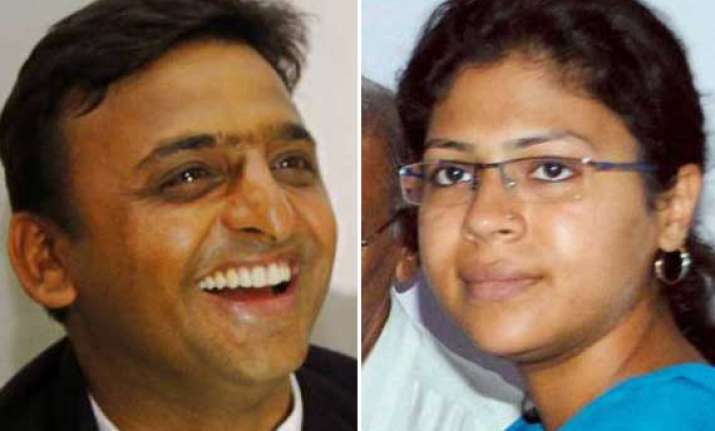 Lucknow, Aug 5: An unrelenting Uttar Pradesh chief minister Akhilesh Yadav today indirectly referred to the suspension of IAS officer Durga Shakti Nagpal, and said officers committing mistakes will be punished.
"Even parents punish children who commit mistakes", pointed out Akhilesh Yadav, while addressing a function here.
In Delhi, senior Samajwadi Party leader Ram Gopal Yadav threatened that if the Centre continued to interfere in the work of UP government, his party would run the state administration " without IAS officers".
Nearly a thousand IAS officers in Delhi had sent their protests to the Centre after the UP government summarily suspended IAS officer Durga Shakti Nagpal and served her a chargesheet.