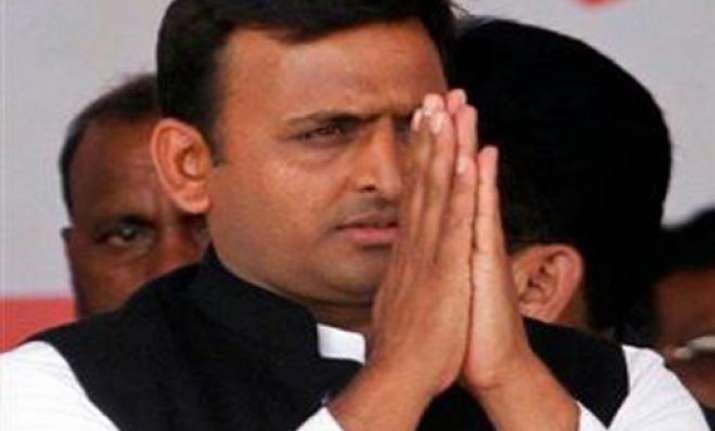 Badaun (UP): With controversial SP leader Azam Khan in the line of EC fire, UP Chief Minister Akhilesh Yadav today came out in his support, accusing the poll body of taking action against the senior leader without going through his explanation.
"Azam was served notice by EC....He has replied to it.  The EC, however, did not go through his reply and had taken action against him", Yadav said while addressing an election rally here in support of his cousin brother Dharmendra Yadav.  
The remarks of the UP CM come a day after Khan slammed the Election Commission alleging it was acting at the behest of the Congress.
The Election Commission had on April 11 banned Khan from campaigning in Uttar Pradesh and had asked authorities to initiate criminal proceedings against him for his alleged hate speeches.
Yadav said, "Whenever, atrocity is committed on SP men, the people give reply by voting in maximum numbers in favour of our party".