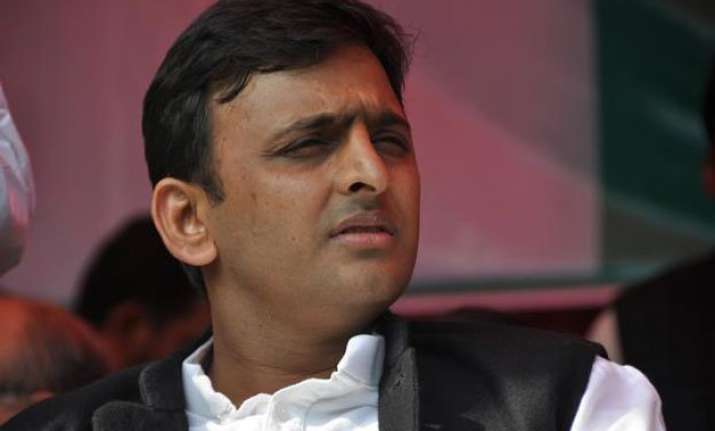 Varanasi: Uttar Pradesh Chief Minister Akhilesh Yadav today questioned about Prime Minister Narendra Modi's promises on various issues including bringing back black money, 24-hr power supply and wifi services.  
Addressing the people, Akhilesh asked, "Where is the black money? No one has seen them. Don't know what will happen and when it will come. A long debate is going on in the country over this issue. You know what all happened in Rajya Sabha."
He also took potshots over the free wifi facility launched at two ghats in Varanasi, saying it would not last even 15 minutes after which it would be charged.  "The free wi-fi facility for first half an hour (per 24 hours) will not even last more than 15 minutes. And if used more than that, money will be taken from your pockets," he said.
In a counter to BJP leaders who had criticised his free-laptop scheme for students, Akhilesh asked whether the wifi would be used to run boats.
"When we were distributing laptops, you questioned us why we were doing that. You opposed us, saying these laptops will yield no benefits. I ask you will you now run boats with wi-fi. Tell us, will it not be useful for functioning of our laptops?" he said.
On the power front, he asked how the 24-hour supply, promised by Modi for his Lok Sabha constituency, Varanasi, would be provided.
Without taking any names, Akhilesh said, "During Lok Sabha elections, they said they will provide 24 hours electricity to public. 24-hr supply is in those places where electricity metres have been installed.
They don't know that here in UP we have 'katiya (unauthorised drawing of electricity using nails stuck on loose electricity wires). Now tell me how can you get 24-hour electricity with 'katiya'." He also recalled an incident where a tourist to Sarnath had to use his torch to view the sites.
However, Akhilesh said that despite all this, his government would provide 16-hour power supply in rural areas and 22-24-hour supply in urban areas by 2016, and also 24-hour supply to Sarnath.
The Chief Minister was here to flag off direct bus service between Kashi Vishwanath temple in Varanasi and Pashupatinath temple in Nepal.
He said Samajwadi Party has always wanted that India's relationship with all its neighbouring countries be cordial and recalled that when SP supremo Mulayam Singh Yadav was chief minister and G P Koirala was PM of Nepal, they had opened the India-Nepal Sunauli border for easy access for people of both the nations across the border.  
Yadav also said a senior Army officer here told him that the Gorkha regiments jawans and their family members were very happy with the introduction of Indo-Nepal direct bus service.