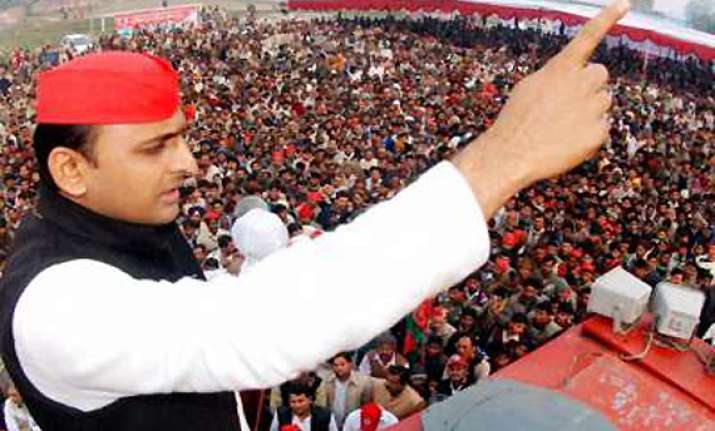 Shravasti (UP), Jan 11: Samajwadi Party state unit chief Akhilesh Yadav today took potshots at opposition parties, including ruling BSP, saying Chief Minister Mayawati was cutting a share in the corruption money and the Congress Party was confused in its stand on reservation to Muslims. 

"Mayawati takes share of corruption by her ministers. She per day counts at least Rs 100 crores given to her by corrupt leaders and officers", Yadav said while addressing a gathering here.

On Congress' reservation promise to Muslims, he said, the party is confused.

"After providing 4.5 per cent reservation to minorities, Congress leader Salman Khursheed is now talking of giving 9 per cent reservation to Muslims. Why is the party confused," he asked.

On SP-RLD coalition, Yadav said that it would hardly make an impact in the Assembly polls.

Hailing the decision of EC to cover statues of Mayawati and BSP symbol Elephant, Yadav said that it was a good decision.

On seizure of money by EC teams, Akhilesh said that it should not be done to harass traders.