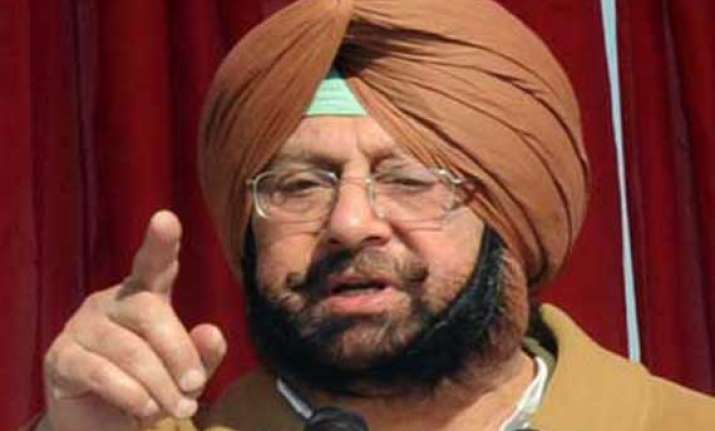 Amritsar: Congress candidate from Amritsar Lok Sabha seat Amarinder Singh today cautioned the Election Commission against possible "mischief" by BJP-Akali leaders during the counting of votes on May 16.  
Claiming that the ruling alliance was aware that it was losing in Amritsar, Singh in a statement said, "We have reports that they can resort to some mischief forcing the counting to be countermanded to postpone the obvious outcome (loss), which we will not allow at any cost." Singh, former Punjab Chief Minister, was pitted against BJP's senior leader Arun Jaitley.
"The apprehension has been further strengthened after Jaitley's unscheduled flying visit to Amritsar yesterday, just three days prior to the counting," Singh added.
 "In case any such mischief is attempted by the Akali-BJP leaders on the day of counting, Congress workers will go to any extent to counter that mischief," he said.