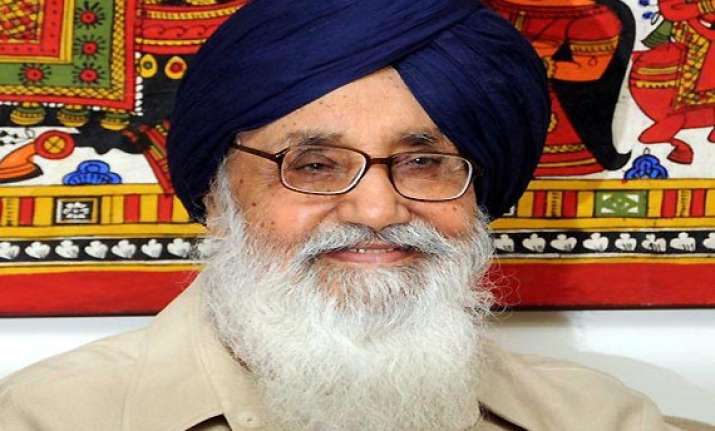 Moga, Punjab: Punjab Chief Minister and Shiromani Akali Dal patriarch Parkash Singh Badal today said his party would contest the forthcoming assembly elections in Delhi in alliance with the BJP.
"The SAD will contest the Delhi polls in alliance with the BJP," he told media persons here.
On sharing of seats with the BJP, Badal said there was no dispute on the matter adding "we will get our due share".
Asked about next year's Lok Sabha elections, the SAD patron predicted rout of the Congress at the hustings.
The NDA would form the next government at the Centre with Narendra Modi as Prime Minister, he said.
On the possibility of a tie-up between Sanjha Morcha comprising Peoples Party of Punjab and Left parties, the Chief Minister said such a combination would not affect the SAD in Lok Sabha polls in the state.
To a question, Badal said "if militants can kill army personnel and policemen (referring to recent ultra strikes in Jammu region), how can a common man feel secure?"