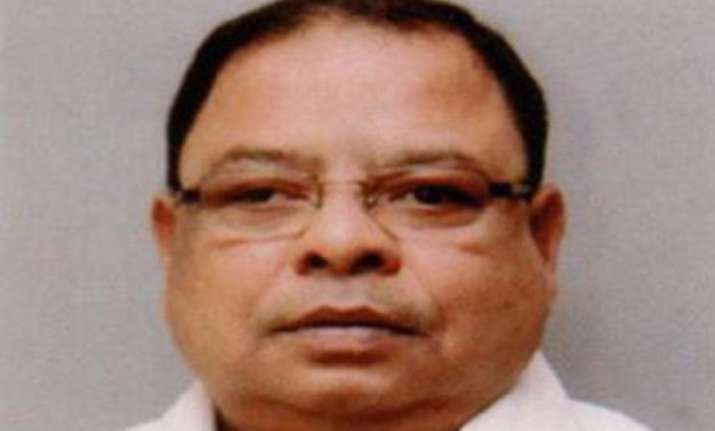 Chennai:  A ruling AIADMK MLA has resigned from his Assembly membership, days ahead of the May 22 meeting of party legislators where its supremo Jayalalithaa is expected to be elected their leader paving the way for her return as Tamil Nadu Chief Minister.  
An Assembly release said P Vetrivel, representing Radhakrishnan Nagar Constituency in the city, has resigned with immediate effect.
Though there was no word from AIADMK on the reason for the resignation, it is seen as a move to enable election of Jayalalithaa to the Assembly through a by-election to fulfill the requirement that she become an MLA within six months of assuming charge.
Assembly Secretary A M P Jamaludeen said Vetrivel, who emerged victorious in 2011 election from the Dr Radhakrishnan Nagar Constituency, has quit with effect from today and the same has been accepted by Speaker P Dhanapal.  
Jayalalithaa had attracted automatic disqualification as an MLA and lost the chief minister's post after the trial court convicted and sentenced her to four-year-imprisonment in the disproportionate wealth case on September 27 last year.  
Allowing her appeal, Karnataka High Court on May 11 acquitted her in the case, clearing the decks for her return as chief minister for the fifth time.
On May 15, Jayalalithaa announced that the AIADMK legislature party meeting would be held at the party headquarters on May 22.
Jayalalithaa led her party to a landslide win in the 2011 elections and won from the temple town of Srirangam. AIADMK had won the bypoll held to the seat recently to fill the vacancy caused by her disqualification.  
With the resignation of Vetrivel, the AIADMK will have a strength of 150 in the 234-member assembly.