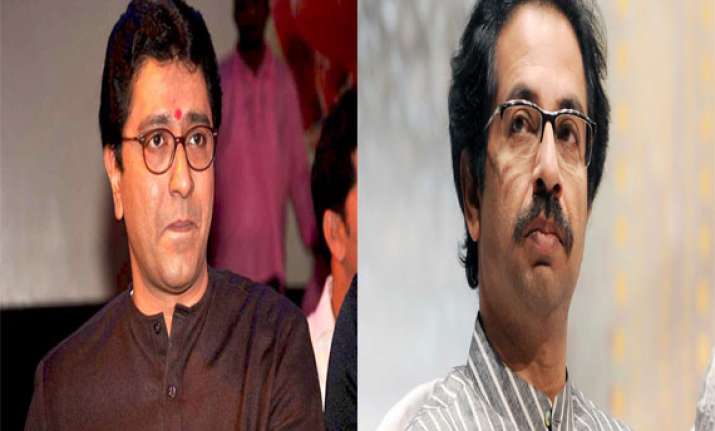 Mumbai: In a cordial gesture, Maharashtra Navnirman Sena chief Raj Thackeray on Saturday sent a bouquet to his estranged cousin and Shiv Sena president Uddhav Thackeray to congratulate him for the astounding success of Shiv Sena in the Lok Sabha elections.
Shiv Sena, an alliance partner of BJP, won 18 out of the 20 seats it contested in Maharashtra. Sources said that Raj's public relations officer, Sachin More, carried the over five-feet high bouquet to Thackeray's residence 'Matoshree' in suburban Bandra.
As Uddhav was taking rest after meeting his party's newly elected MPs, the bouquet was received by Shiv Sena leader and Marathi TV personality Aadesh Bandekar. A message on the bouquet congratulated Uddhav, the source said.
MNS, which was expected to eat into Sena's Marathi vote bank, did badly in the elections, failing to win a single seat. Many of its candidates lost deposits.