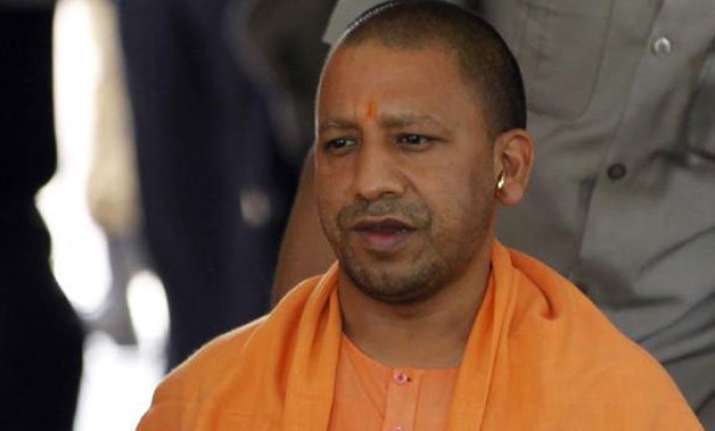 New Delhi: Already in the eye of a raging controversy over the 'Ghar Wapsi' programme, fiery Hindutva mascot and BJP MP Yogi Adityanath has now launched a campaign for declaring cow as 'Rashtra Mata', claiming his demand "embodies the sentiment of every Indian".
The Hindu Yuva Vahini, an organisation led by the controversial yogi, has launched a missed call subscription initiative in Aligarh to solicit support for the cause of "sanrakshan" (protection) and "samvardhan" (expansion) of the bovine clan.
"This (the initiative for seeking 'Rashtra Mata' status for the cow is extremely important. Our initiative embodies the sentiment of every Indian," the 42-year-old BJP MP from Gorakhpur in Uttar Pradesh told PTI.
"In India's Sanatan tradition, cow occupies a venerable place. The cow clan is like the spinal cord of Hindu religion because of the role it plays in sustaining the agrarian economy," he said.
The BJP lawmaker said since it was not possible to secure such a status for cow across the world, "we want it to happen at least in India".
Asked about the response to the missed call subscription drive and whether it was receiving adequate support from other organisations in the saffron family like VHP, Adityanath said, "We have launched this initiative as common citizens. You will see and feel the response."
On dialling the cell phone number--07533007511—claimed to have been put out by the Vahini for registering support for the initiative, this reporter, however, did not receive any acknowledgement by way of a message or call from the outfit.
RSS, the ideological mentor to the right-wing Hindutva outfits, had last month made a strong pitch for protecting the 'gau vansh' and said merely enacting laws to ban cow slaughter by some BJP-ruled states was not enough.
"The government must ensure that the law against cow slaughter is implemented effectively, just making laws is not sufficient," RSS general secretary Suresh Bhaiyyaji Joshi had said at the conclusion of a conclave of Akhil Bhartiya Pratinidhi Sabha, the highest policy making body of the Sangh, at Nagpur last month.