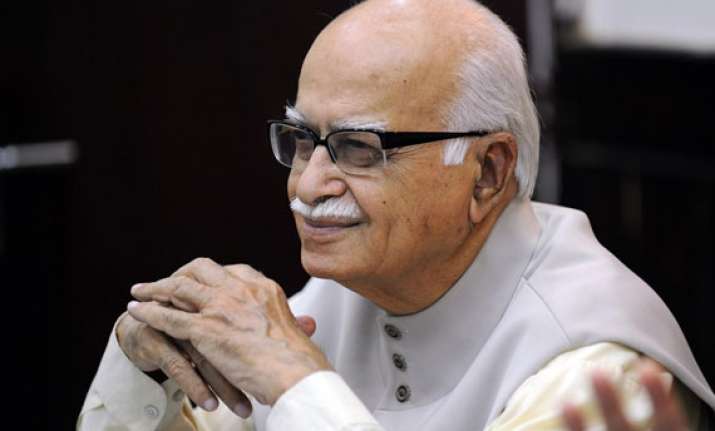 Jhabua: Raising his pitch for active participation of voters in elections, BJP patriarch LK Advani today appealed to the Election Commission to consider debarring those voters from exercising their right to franchise who have failed to cast their vote in previous poll.
Addressing a public meeting at Thandla, about 40 km from here, Advani said, "There are some countries in world where fine is imposed on those who do not vote."
"Though I would not like any fine to be imposed in India, but want that if someone does not cast his vote in election he should not be allowed to vote in next election," Advani said, adding that he has written to Election Commission in this regard.
Advani appealed to people to exercise their right to franchise without fail. "People must be aware of their right to vote and should exercise this right every election."
Speaking on the occasion, Madhya Pradesh chief minister Shivraj Singh Chouhan appealed to people  to vote for BJP nominee from Ratlam-Jhabua constituency, Dilip Singh  Bhuria.